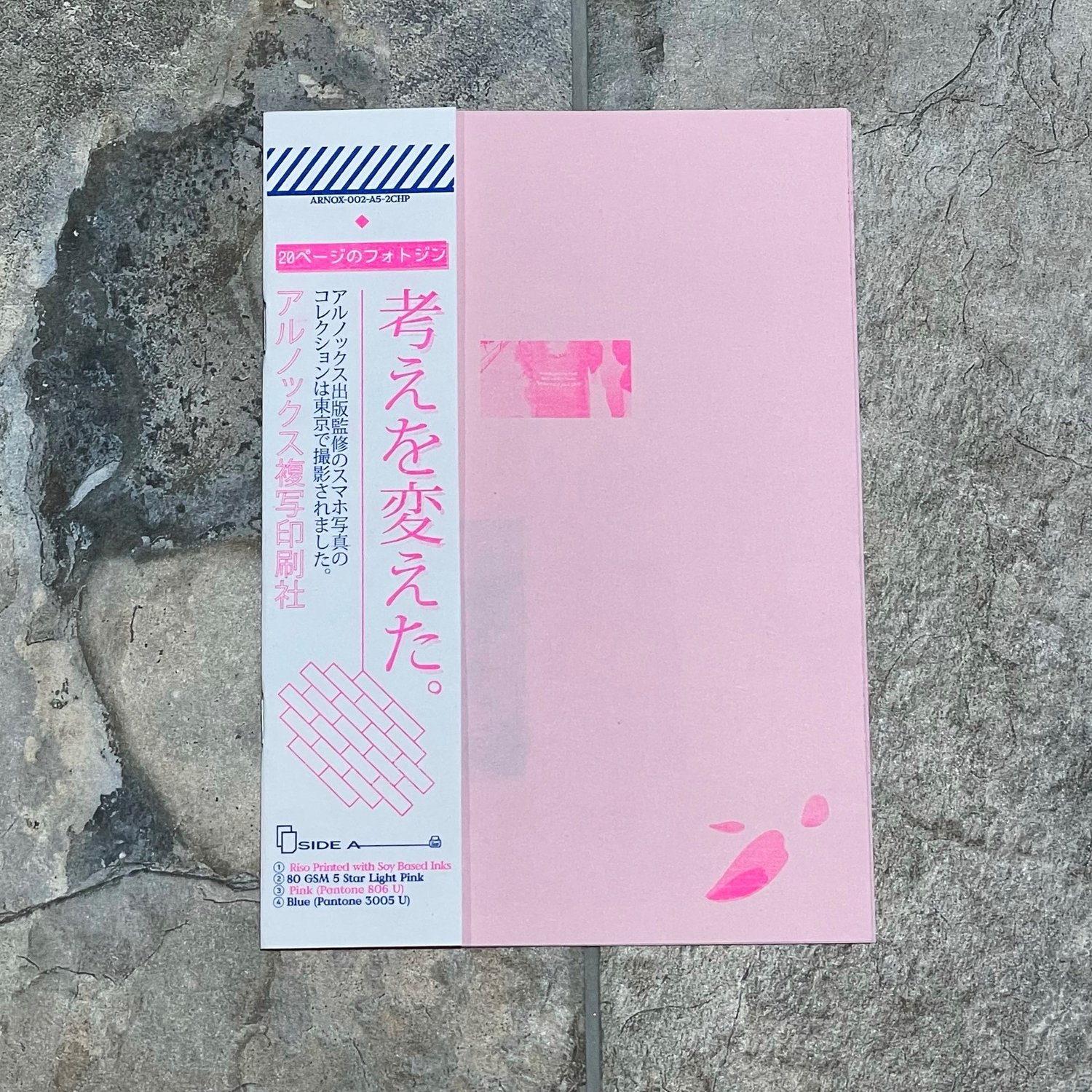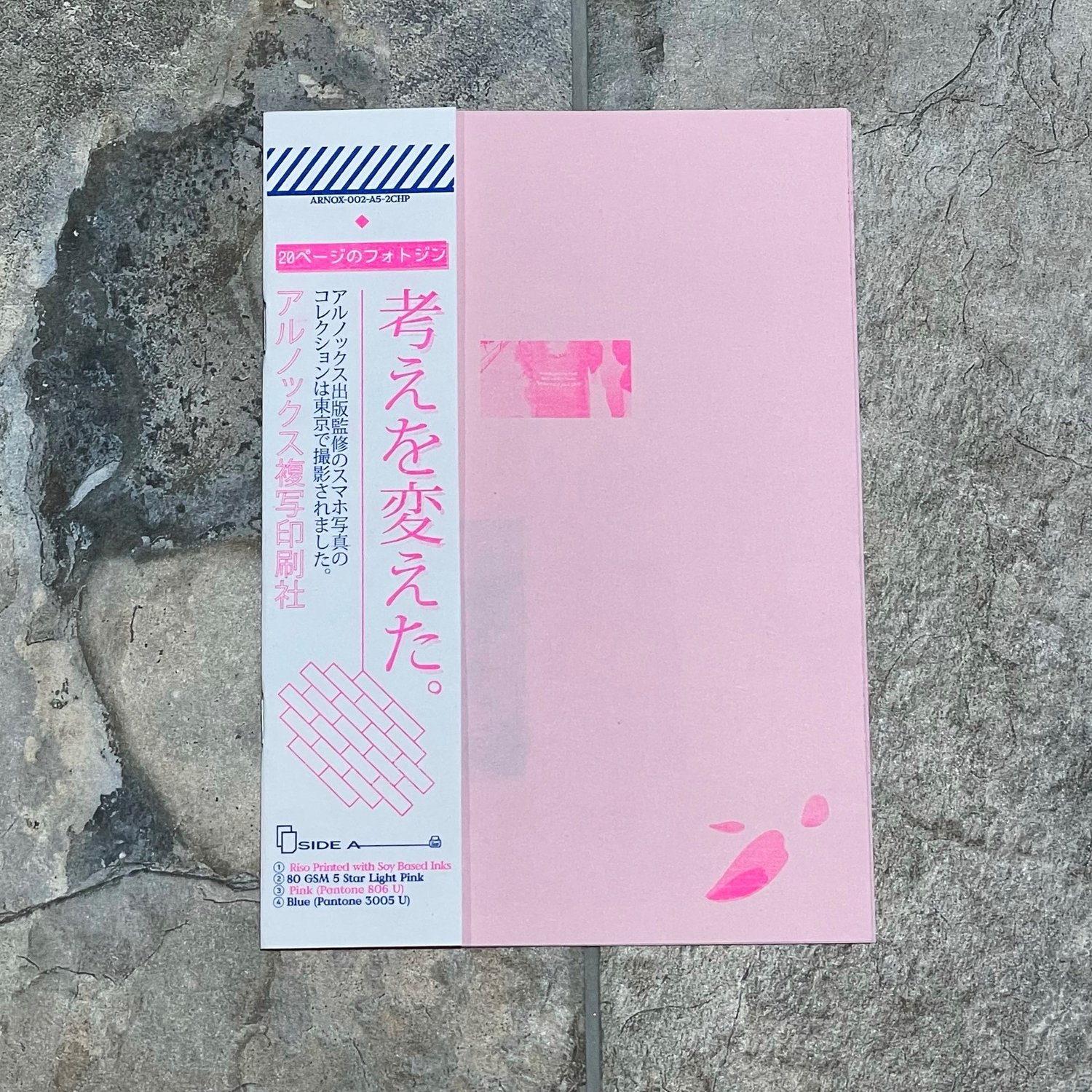 Arnox Zine 2 - 'I've Changed My Mind'
£2.00 GBP
A collection of iPhone photos taken in Tokyo, 2019. Pairs of monochromatic fluorescent pink photos, some with a third image comprised of the pair being printed on top of each other in fluro pink and blue.
20 Page A5 saddle-stitched 2 Color Risograph printed zine. 80 GSM 5* Light Pink paper. ArnoxObi™ 130 GSM Munken Lynx Rough. Complete with c5 Riso printed envelope and stickers. Edition of 20. Designed and printed by Arnox Duplication.
Stickers;
1 x 'Sk8 Club' Holographic vinyl sticker - 7.3x2cm
1 x 'Ruler' Brushed alloy vinyl sticker - 11x2.2cm
Please note due to the nature of the Risograph printing process, prints may slightly differ from one another. Shipped in card-backed envelope.
Please contact us if your country is not listed for shipping.