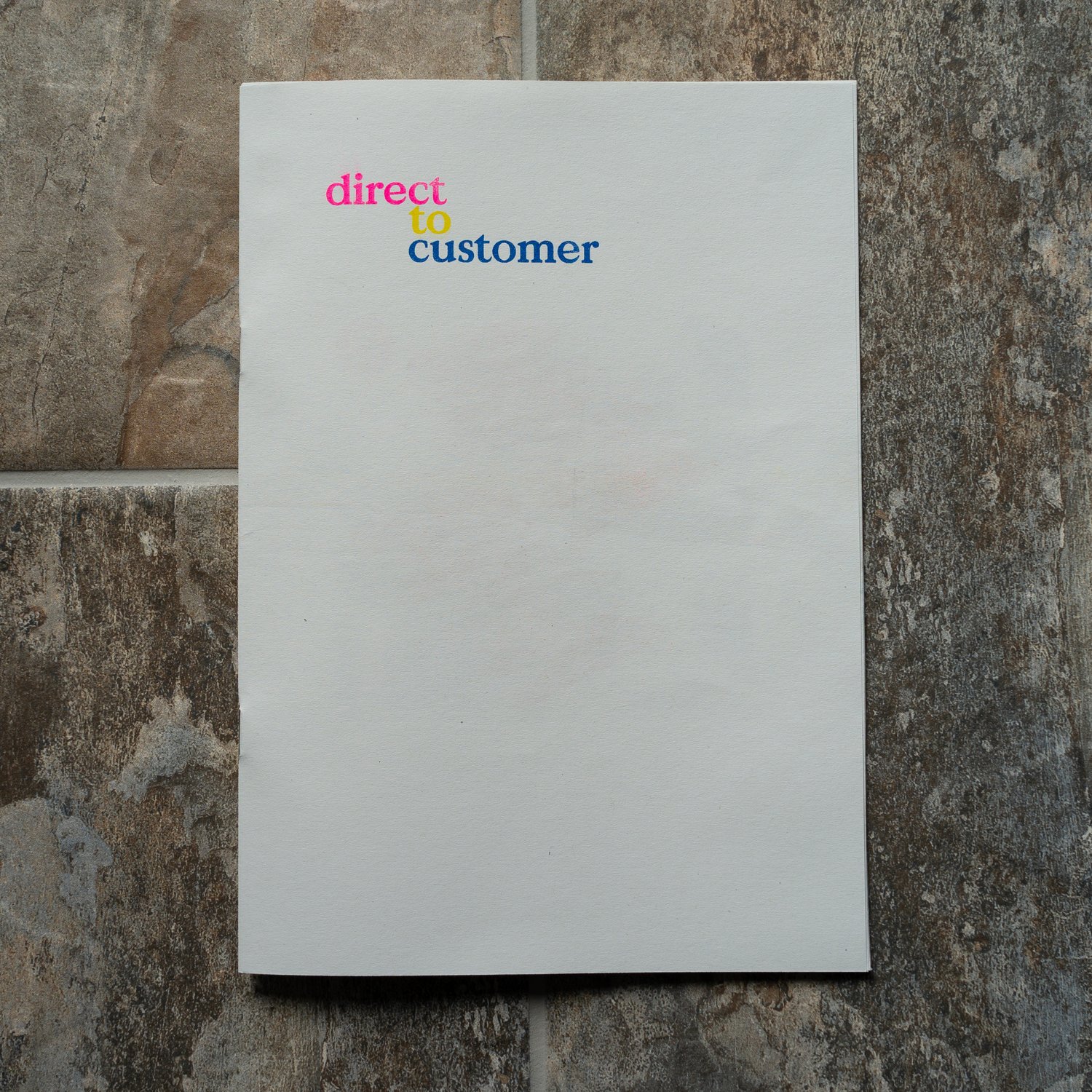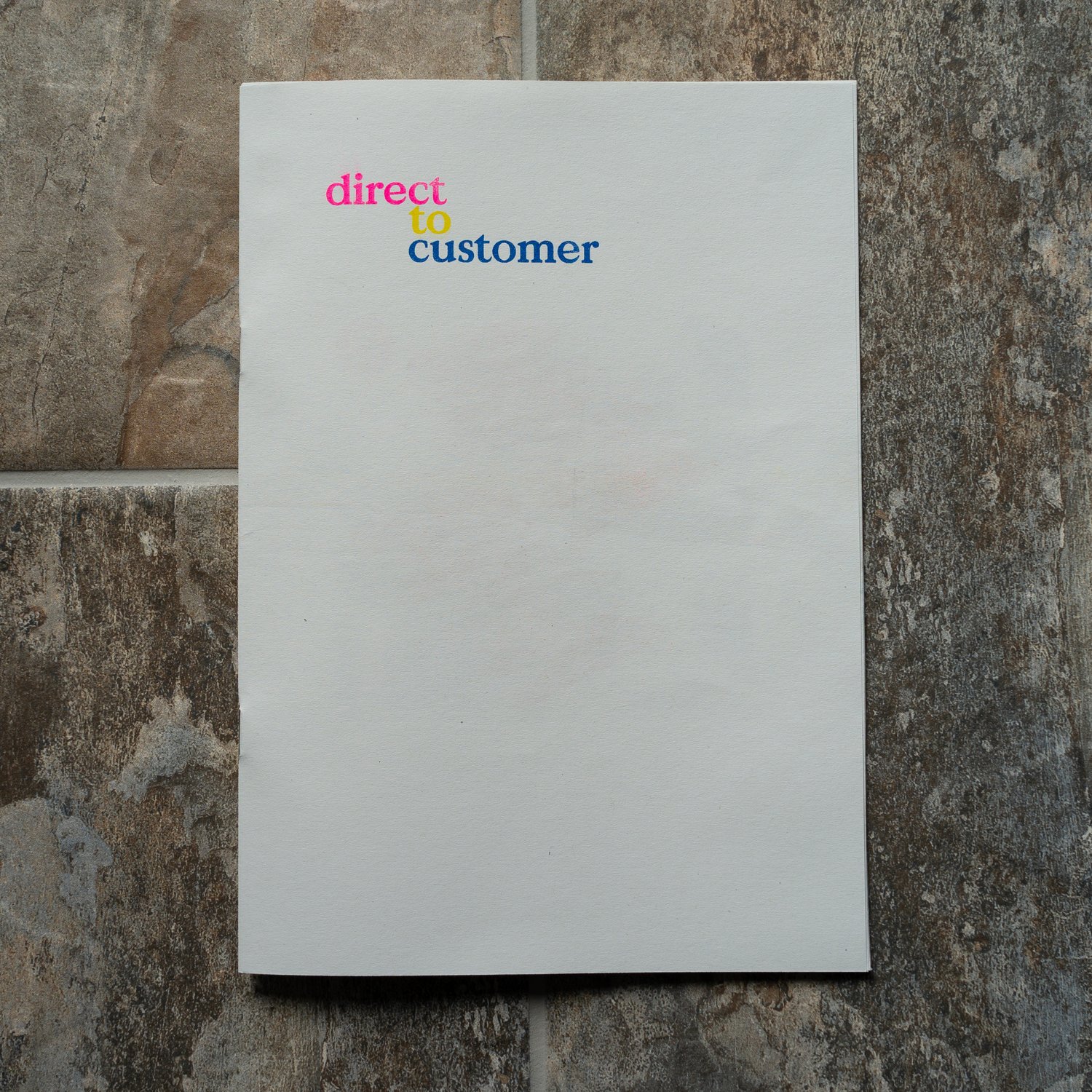 Arnox Zine 1.5 - 'Direct to Customer'
£0.50 GBP
Collection of screenshots of random direct from China products advertised for sale online.
20 page, 3 color CMYK replication (fluro pink/blue/yellow) risograph printed. 80 GSM Papyrus Recyconomic TrendWhite. Saddle stitched. Edition of 20.
Please note due to the nature of the Risograph printing process, prints may slightly differ from one another. Shipped in card-backed envelope.
Please contact us if your country is not listed for shipping.